Tom's Web Site
|
Home
|
Site Links
|
Some Things to Think About




The Gift of Being Truly Grateful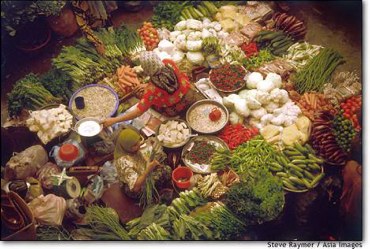 The Gift Of Being Truly Grateful
(washingtonpost.com)
The Gift Of Being Truly Grateful
Donna Britt can be reached at (202) 334-6037 or by e-mail at
brittd@washpost.com.
By Donna Britt
Friday, November 16, 2001; Page B01
A thankful person is thankful under all circumstances. A complaining soul
complains even if he lives in paradise.
-- Baha'u'llah,
excerpted from "A Grateful Heart"
This Thanksgiving, as we bow our heads and ponder our blessings, many of
us will remember Sept. 11.
And we'll be grateful. To be alive when more than 4,400 who expected to be
are not. To be warmed by the presence of those who love us despite knowing
us.
But even in our gratitude, many of us will long for something
unattainable, something that won't be at, or on, the table:
The ability to wind back the world like an oversize clock. To turn back
its hands to Sept. 10 -- and to keep them there.
It's a yearning I've felt, too: to be back where we were, with our
manageable problems, petty obsessions and such unconsidered joys as
boarding airplanes and opening mail without thought.
But in this season of gratitude, it makes sense to ask: How grateful were
we, really, for our pre-Sept. 11 lives?
Are we truly grateful now if we're still looking back?
Gratitude is the most elusive of emotions, more difficult to grab and to
hold on to than love. Ironically, those who are grateful are more likely
to be loved.
Yet gratitude seems as rare as fairies' feathers.
Perhaps it's human nature to be ungrateful -- to always want more, to
ignore what's in our hands to reach for that which eludes us. Even
contented people keep a bag packed and ready for something "better" around
the bend.
A passage from the Koran shows our timeless, "fundamental thanklessness":
"The primary spiritual weakness of human beings is their lack of constant,
heartfelt gratitude. . . . The history of humanity testifies . . . [that]
persons commit vast amounts of energy to acquiring and enjoying the
abundant goods of earthly life, without making serious efforts to know and
consciously praise the Source of Life."
The translation is one of many gems in M.J. Ryan's collection of
blessings, "A Grateful Heart" (Conari Press). In my ungrateful moments --
and there are many -- I grab it or other books like it.
And I think of those who have the gift of gratitude, like Del. Eleanor
Holmes Norton (D-D.C.). I've never forgotten her offhand description years
ago of the "blessing" of her first child, Katherine -- born 31 years ago
with Down syndrome.
When a pediatrician informed Norton where her newborn daughter could be
"placed," she says, "I thought he had taken leave of his senses."
"That I would give up this wonderful baby that I could take care of. . . .
This baby who just smiled from the time she was born. Who has brought so
many smiles into my life."
Decades after deciding she had no right to ask, "Why me?" Norton says she
"can't imagine my home without Katherine," who still requires a full-time
caretaker. Though confused by abstract concepts, Katherine "from the
beginning said and understood 'I love you,' " she recalls.
"There's more to be grateful for in this world than the obvious," Norton
explains. "You can hit the jackpot in ways that reverse the usual sense of
what the jackpot is."
But gratitude is tough even for people whose jackpot is obvious, suggests
Alison Lavigne, an Upper Marlboro physician whose happy marriage to a
computer company president, two adorable sons and spacious home seem
enviable.
What deepens Lavigne's perspective are her former patients. As a radiation
oncologist, she saw men and women whose treatment often made them better
but for whom disease's psychological and physical impact were devastating.
"They gave me a healthy intolerance for things that don't positively
impact my life and my family's," says Lavigne, who resigned in January
after realizing that her household "simply couldn't support two
high-powered careers."
But there's a drawback to her grateful perspective: "Seeing what people
encountered bravely, day after day, made me totally impatient with
superficial complaints.
"My patients gave me a discerning eye as to what's important," explains
Lavigne, who admits she could express more gratitude to her husband for
giving her the "spiritual freedom" to resign.
"We all tend to take things for granted," she says. "Until something like
September 11 happens."
But there will always be tragedies. At any future moment, we may find
ourselves yearning for the present that we barely appreciate. Doesn't it
make sense to be grateful for now? And not just because it's Thanksgiving
or because we survived September's awfulness.
As philosopher Lao Tzu put it:
Always we hope someone else has the answer.
Some other place will be better.
Some other time
it will all turn out.
This is it.
No one else has the answer.
No other place will be better,
and it has already turned out.
At the center of your being you have the answer. . . .
Search your heart
and see
the way to do
is to be.
© 2001 The Washington Post Company